Amtran Bus Window Parts


Need Amtran Bus Window Parts?

Call us toll-free at 800/960-1960
Window Parts
Catalog Page
Click here to enlarge
Additional Amtran Window Parts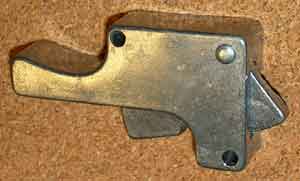 This Emergency Window Handle has been discontinued and is no longer available.
However, the Switch is still available.
Part No. LK2623 Switch
This Handle length is about 5-1/4" from pivot point to end.
Part No. LK1530 Handle Part No. LK2246 Switch
Additional Info on Windows
Click on any of the following links

Window Parts - Main Page

Blue Bird

Carpenter

IH-IC

Superior

Thomas

Vision

Ward

Wayne


Return to Top
Call us toll-free at 800/960-1960