Fuel System Parts for School Buses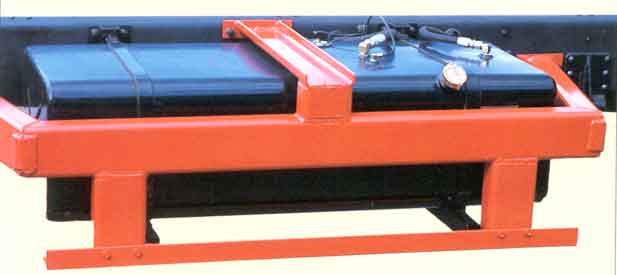 Looking for Fuel Tank Parts for a School Bus? We don't provide the tank, but we can help with the parts!
For older school bus fuel system parts click here

Fuel Tank Parts

Catalog Page
click here to enlarge
To better assist you, please have the following information when you call:
1. Year model bus
2. Bus chassis - IH, Ford, Freightliner, Vision, GMC, Chevrolet, etc.
3. Type of engine
4. Any part numbers you may have
5. Last (8) digits of the VIN number
Vintage School Bus Fuel System Parts
Fuel Shut-Off Solenoid


Fuel Shut-Off Solenoid for GM School Bus Chassis. 8.2 Diesel Engines. All years. Part No. LK3290


Fuel Pump Relay




Fuel Pump Relay for 1980 & Newer Ford B-600 & B-700 Gas Engines.
It has 5 blades. Part No. LK5067


Fuel Filler Door Locks




Fuel Filler Door Lock for Carpenter & others. Fits 3/4" Hole Size -
Tab Length 1-1/4". Part No. LK2276




Fuel Filler Door Lock for Thomas & others. Fits 3/4" Hole Size -
Tab Length 7/8". Part No. LK5127




Fuel Filler Door Lock for Blue Bird & Others. Fits 3/4" Hole Size -
Offset Tab Length 1-1/8". Key sold separately. Part No. LK1413




Fuel Filler Door Lock for Thomas & others. Fits 3/4" Hole Size
Tab Length 5/8". Part No. JK3095






Fuel Filler Door Lock for Thomas C2 & others. Fits 3/4" Hole Size,
Tab Length 7/8". Non-locking type. Part No. JK3094



Fuel Tank Filler Doors




Non-Lock Fuel Tank Filler Door for Carpenter & others.
Fits 9-1/4" x 9-1/4" hole. Part No. JK1958
Click here for product index page
Call us toll-free at 800/960-1960