School Bus Fuel Tank Sending Units


Looking for a Fuel Tank Sending Unit for a School Bus? We can help!
For Older Fuel Sending Units for School
Buses Click Here




Fuel Tank
Sending Units
Catalog Page
Click here to enlarge
To better assist you, please have the following information when you call:
1. Year and model of bus
2. Bus chassis - IH, Ford, Freightliner, Vision, GMC, Chevrolet, etc.
3. Depth of fuel tank
4. Any part numbers you may have
5. Last (8) digits of the VIN number
Vintage School Bus Fuel System Parts
Fuel Tank Sending Unit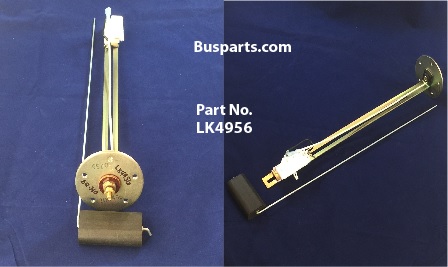 Universal Sending Unit for GM, IH, Blue Bird, Freightliner. Can be Modified for use on 1991 & Older GM. Part No. LK4956
Click here for fuel main page

Click here for product index page
Call us toll-free at 800/960-1960