Wayne Bus Parts

We've interchanged hundreds of Wayne part numbers in our computer system and we can provide Wayne school bus parts or substitutes when others can't.

Wayne went out of business in 1992.....and its tooling was sold to another company that tried to make a go of it between 1993 and 1995. They failed.

The remaining parts and inventory was purchased by Carpenter and was finally liquidated when that company went out of business.
Call us toll-free at 800/960-1960

Wayne built conventional Type C buses up until they went bankrupt in 1992.
Most of the parts for this body are now obsolete, but we still have many Wayne supplies in our warehouse.
Call us.
Wayne Wheeled Vehicles resumed Type C production in 1993, but ceased production in 1995.
Lifestar Type D Forward Control buses on GM chassis ended production in 1989, but continued with IH chassis until Wayne closed in 1992.
We can help you find chassis and body parts for this unit.
The Bussette was produced by Wayne from 1973 thru about 1991. it was a low headroom bus that was popular with headstart agencies.
It was the first school bus body that utilized a 30-series "cutaway" Dodge, Chevy, GMC, or Ford.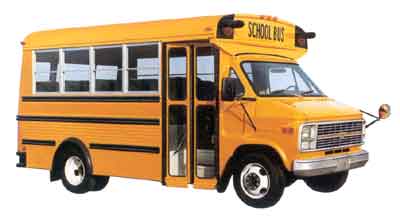 The Chaperone began production in the mid 1980's and was built until Wayne went out of business in 1992.
It was different from the Bussette in that it had a 72" headroom and straight sides like a conventional bus.
Call us toll-free at 800/960-1960