School Bus A/C Compressors


Looking for a compressor for a school bus air conditioner? With the following information we can help you!
1. Manufacturer of Air Conditioning System
2. Brand and Model name of compressor
3. Any part numbers you may have
4. Number of Pulley Grooves (1, 2, 6, 7, or 10)
5. Type of Ports (flare, tube o-ring, rotolock)

The following catalog page can help you find the compressor you need to get the air conditioner running properly again.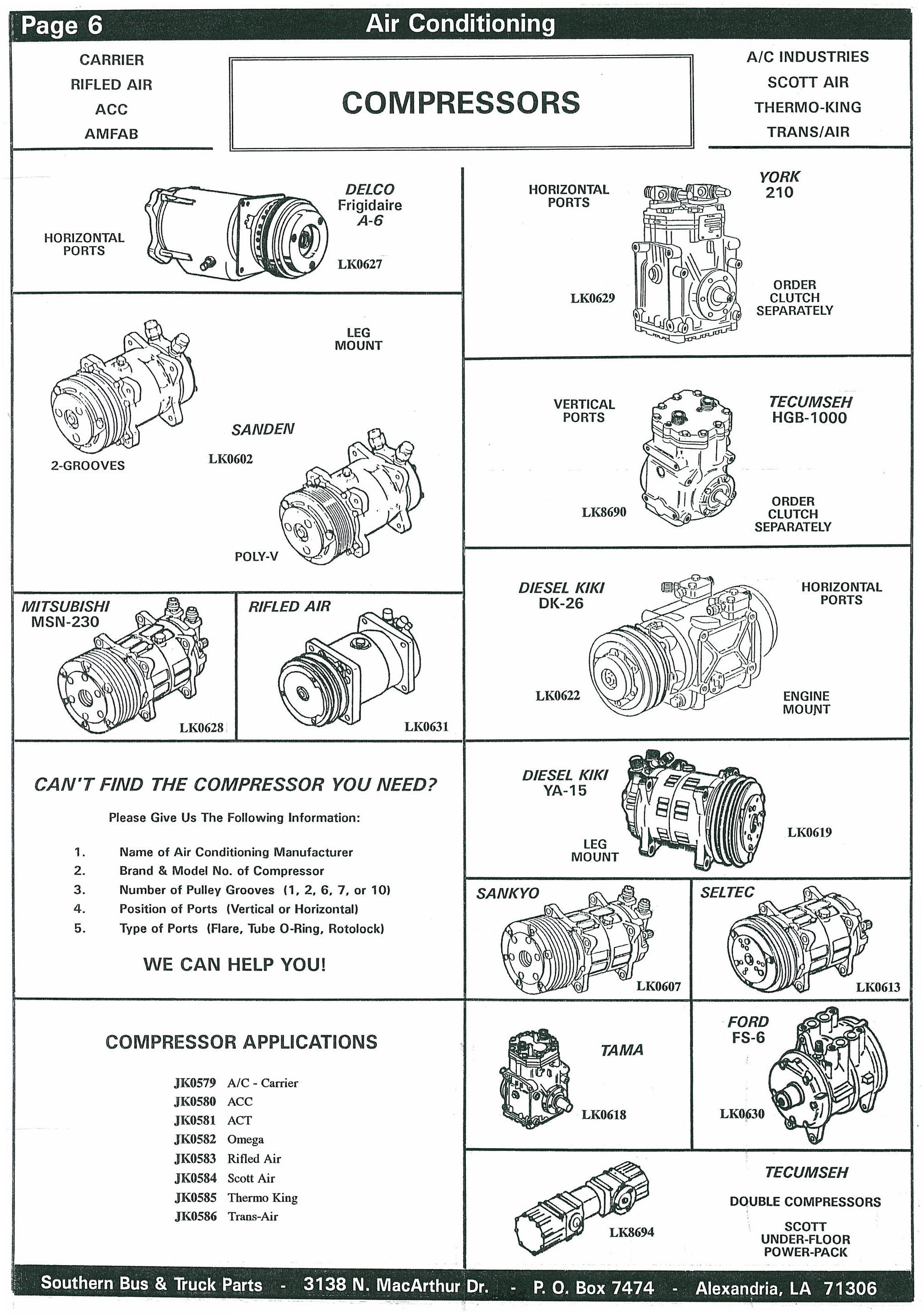 Click here to enlarge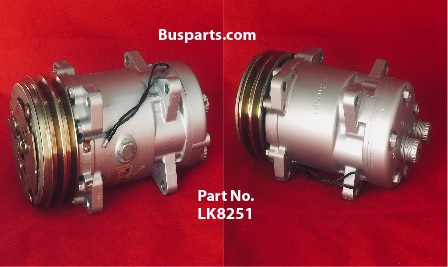 Sanden SD510 A/C Compressor
More Info on Air Conditioning
Click on any of the following links:


A/C - Main Page

Condenser Parts

A/C Controls

Evaporator Blowers

Evaporator Parts

Filter-Driers

Pancake Condenser Fans
Click here for product index page
Call us toll-free at 800/960-1960