Spill Kits for School Buses

Looking for Spill Kits or refills for your buses? With the following information we can help!
1. Year and model of bus
2. State school bus is in
The following catalog page will help you find the proper kit you need for your bus. Just find the part number for your state and
give us a call.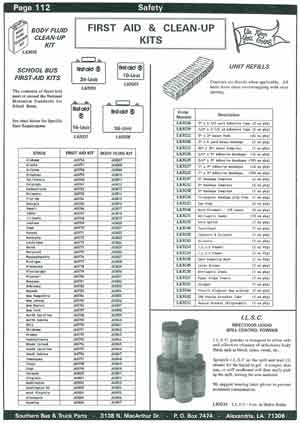 Click here to enlarge
More Info on Safety
Click on any of the following links:

Safety - Main Page

Back-Up Alarm

Emergency Exit Monitor

Fire Blankets

First Aid Kits

Horns

Sleeping Child Check

Steering Wheel Cover

Evacuation Transporter

Click here for product index page
Call us toll-free at 800/960-1960