School Bus Coolant Tank

Looking for a Cooling Tank for a School Bus? We can help!
The following catalog page will help you find the tank you need and get your bus back on the road again!

Engine
Coolant Tanks
Catalog Page
Click here to enlarge
To better assist you with the coolant tank, please have the following information
when you call:
1. Year model of bus......and passenger capacity
2. Bus chassis - IH, Ford, Freightliner, Vision, GMC, Chevrolet, etc.
3. Body make - Blue Bird, Amtran, Carpenter, Thomas, Wayne, etc.
4. Body type - conventional, flat nose transit, van, etc.
5. Tank description - where it's mounted on the bus.
6. Any part numbers you may have
7. Last (8) digits of the VIN number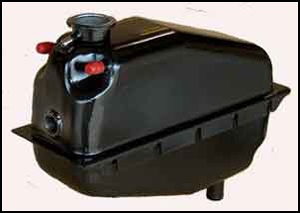 Part No. LK3811
IH or Freightliner
Steel Surge Tank


Part No. JK1945
Freightliner
Steel Surge Tank
(Note low coolant Sensor
Port on lower side)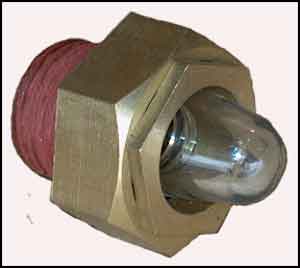 Part No. JK1372
Replacement Sight Glass
Solid Brass
(Equipped with
Viton O-Ring)
Part No. JK4252
Blue Bird
A3RF Rear Engine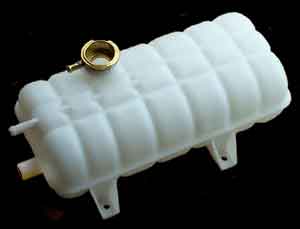 Part No. JK4763
Spartan Chassis
with Carpenter Body

Part No. LK4462
Ford B600 - B800
Coolant Recovery Tank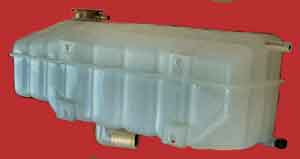 Part No. JK3138
GMC Tank
1993 & Newer


|

Part No. JK1893
Ford 1992-98 B600 - B800
(Cummins Engine)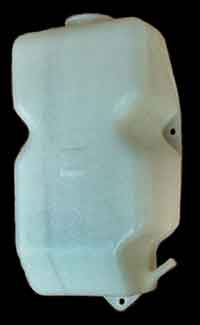 Part No. LK5874
IH Coolant Recovery Tank
(Used on Older model with V345
or V392 Gas Engine)
Part No. LK9150
Ford 1992-95 B600 - B800
(Cummins Engine)
More Info on Cooling
Click on any of the following links

Cooling - Main Page

Fan Clutches / Belt Tensioners

Water Pumps
Call us toll-free at 800/960-1960