Fan Clutches & Belt Tensioners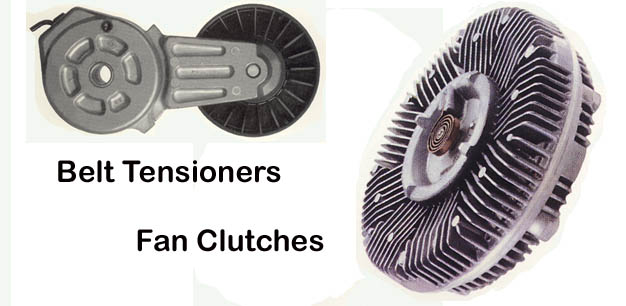 Looking for Cooling Fan Clutches or Belt Tensioners for a School Bus? We can help!
The following catalog page will help you find the clutch or belt you need and get your bus back on the road again!

Fan Clutches &
Belt Tensioners
Catalog Page
Click here to enlarge
To better assist you with the fan clutch or belt tensioner, please have the following information when you call:
1. Bus chassis - IH, Ford, Freightliner, Vision, GMC, Chevrolet, etc.
2. Year model of bus
3. Part number if you have it
4. Last (8) digits of the VIN number if you have it
5. Engine Model
6. Electric or Non-Electric
More on Cooling
Click on any of the following links


Cooling - Main Page

Coolant Tanks

Water Pumps
Call us toll-free at 800/960-1960