School Bus Brake Boosters


Looking for a Brake Booster for a school bus chassis? We can help!
Our Boosters are remanufactured using OEM parts
and carry the same warranty as new replacements.
In most cases, there's a core deposit that's refunded
when the old part is returned to our warehouse.
At your request, we'll provide a pre-paid shipping label
for your convenience.
The following catalog pages will help you find the booster you need to get your bus back on the road again. Just click a page!

Chevrolet
Catalog Page
Click here to enlarge
Ford
Catalog Page
Click here to enlarge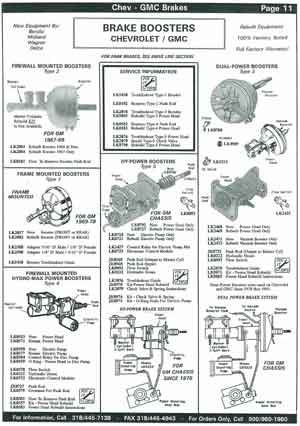 GMC
Catalog Page
Click here to enlarge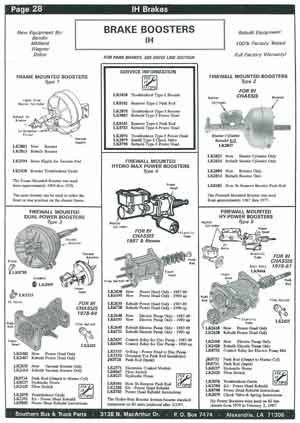 Navistar - IH
Catalog Page
Click here to enlarge
To better assist you with your booster, please have the following information when you call:
1. Chassis make (Chevrolet, Ford, GMC, IHC, Freightliner, etc.)
2. Passenger capacity (or Chassis GVW Rating)
2. Year model
3. Last 8-digits of the VIN number
4. Any known part number of the Booster you need
5. Any casting numbers or words found on the old Booster
More Info on Brakes
Click on any of the following links:

Brakes - Main Page

Air Brakes

Air Compressors

Calipers

Drums

Hydraulic

Master Cylinders

Pads

Parking

Rotors


Call us toll-free at 800/960-1960