Blue Bird School Bus Brake Parts

Looking for Air or Hydraulic Brake Parts for a Blue Bird Flatnose School Bus? With the following information we can help!
1. Year model of Blue Bird school bus
2. Brake system type - Hydraulic or Air
3. Part description - where it is - what it does
4. Part number if you have it
5. Last (8) digits of the Ford VIN number if you have it
The following pages will help you find the brake part you need. Just click a page!

Blue Bird
TC-2000
Catalog Page
Click here to enlarge
Brake Valve
Catalog Page
Click here to enlarge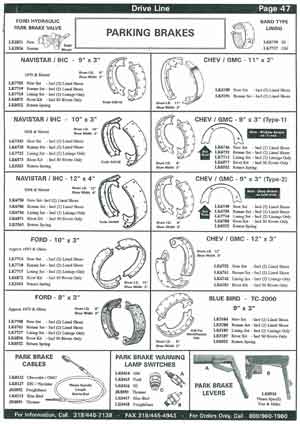 Brake Shoes
Catalog Page
Click here to enlarge
Park Brake Cables
Catalog Page
Click here to enlarge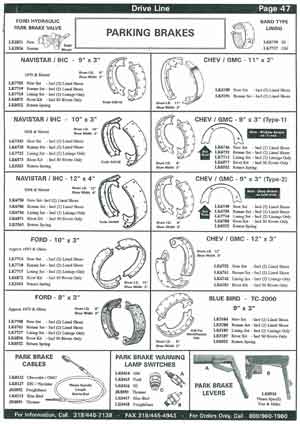 Warning Lamp Switch
Catalog Page
Click here to enlarge
Park Brake Levers
Catalog Page
Click here to enlarge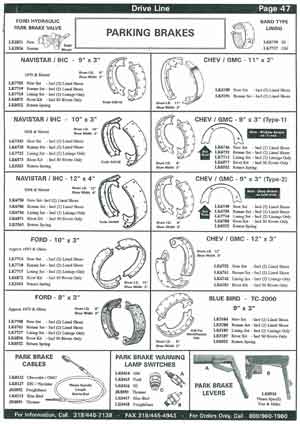 Band Type Lining
Catalog Page
Click here to enlarge
More Info on Brakes

Click on any of the following links:

Brakes - Main Page

Air Brakes

Air Compressors

Boosters

Calipers

Drums

Hydraulic

Master Cylinders

Pads

Parking

Rotors
Click here for product index page
Call us toll-free at 800/960-1960