Pancake Type Condenser Fans


Need a Condenser Fan for a school bus?
Call us toll-free at 800/960-1960
We stock all of the Condenser Fans used by the major manufacturers
and we can help you.
Following is the info we need to make sure
you get the correct fan:
1. A/C brand (Carrier, Trans/Air, ACC, Thermo-King, etc)
2. Approximate year the A/C was installed
3. Any numbers or words found on the old Condenser Fan
4. Diameter of the fan blades on the old Condenser Fan
Condenser Fan Parts
Catalog Page
Click here to enlarge.
Click here for troubleshoot videos
---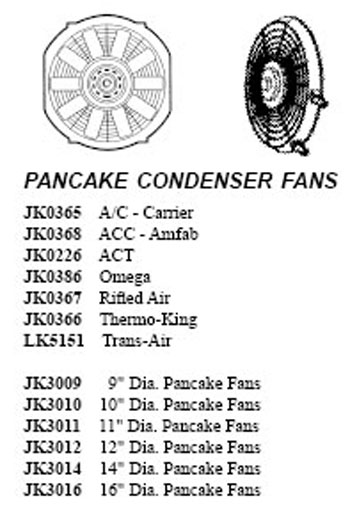 Condenser Fan Motor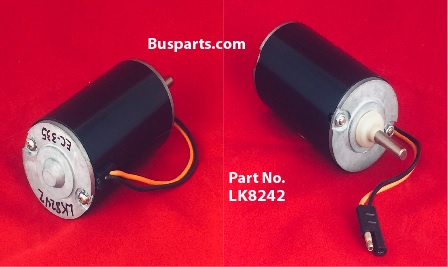 Additional Info on Air Conditioning
Click on any of the following links

A/C - Main Page

Compressors

Condensers

Controls

Evaporator Blowers

Evaporator Parts

Filter Driers
Troubleshoot Videos