Blue Bird Vision School Bus Parts
Looking for parts for a Blue Bird Vision
school bus? We can help!
The following links will help you find the parts you need. Just click a category.

More Info About Blue Bird and Its' Vision Chassis
Blue Bird began building their own Type C conventional chassis in 2003. Because GM and Ford ceased production and International moved
toward integration with the Amtran body, Blue Bird had no choice
but to design and build the "Vision".
In the early years, the Vision chassis could be powered by
Cummins or CAT engines.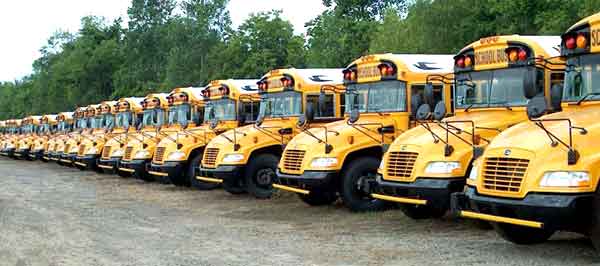 Second design Blue Bird Vision Chassis
First and second design hood styles on the Vision chassis.
Click here for product index page
Call us toll-free at 800/9
60-1960