Carpenter School Bus Parts

Looking for parts for a Carpenter body school bus? Gerald and Jenn can help you. Just follow the red arrows!




The following category links will help you find the parts you need. Just click a link, and it will lead you where you need to go!
Info About Carpenter
Our database is filled with Carpenter part numbers and substitutes for them that have been accumulated over the past 35 years. We have a complete set of parts books and wiring diagrams that cover Carpenters built from the early 1950's to the end of production in 2001.
In 2003, a problem with roof welds on Carpenter buses 1995 and older was discovered. The problem is relatively easy to fix if the causes are understood.

We still have a large supply of Carpenter replacement parts for the Type C conventional buses.

Carpenter produced quite a few pusher and forward control buses that were mounted on International, Oshkosh, Spartan, Crane, and other transit style chassis. We can help you find chassis and body parts needed to keep these buses running.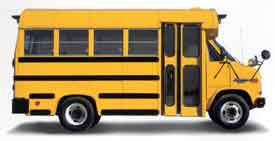 Very few Type A buses were built by Carpenter, but there are still a few of them in service. Many of the chassis parts can be obtained thru your local GM or Ford dealer.
We can help you with many of the body parts needed to maintain this unit.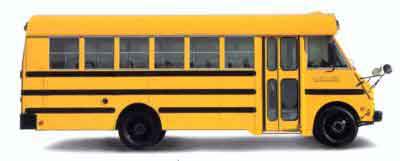 Carpenter designed and produced the first Type B school bus utilizing the GM Step-Van chassis. Although parts for body or chassis have become very rare, we can still help you keep these buses running.
Click here for product index page
Call us toll-free at 800/960-1960