School Bus Steering Gears
Looking for power steering gears for a school bus front axle? Just follow the red arrows!
Click here for pictures of gear boxes

The following catalog pages are of the different gear boxes with their part numbers. When you call us, please provide the part number along with the description of gear box needed, the last 8 of the VIN and the make and year of your chassis, so that we may help you more efficiently. Also, the main casting number would be very helpful.
Power Steering Gears- Saginaw
Catalog Page
Click here to enlarge
Power Steering Gears-
TRW/Ross
Catalog Page
Click here to enlarge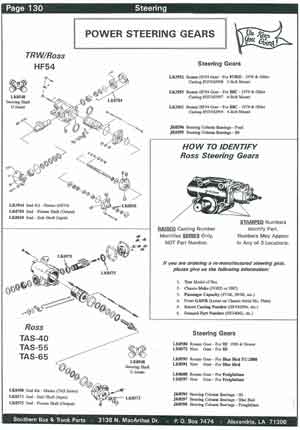 Power Steering Gears-
TRW/Ross
Catalog Page
Click here to enlarge
TAS40, TAS55 Steering Gear Box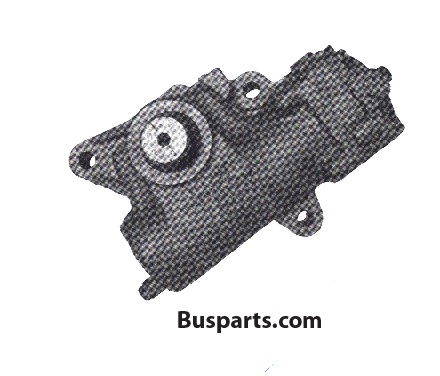 TAS65 Steering Gear Box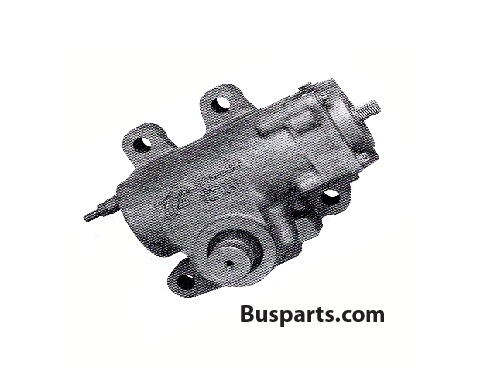 Saginaw 710 Steering Gear Box
TWR/Ross HFB52 Steering Gear Box


TRW/Ross HF54 Steering Gear Box
TRW/Ross HFB64 Steering Gear Box

Click here for main steering page
Click here for product index page
Call us toll-free at 800/960-1960