Fire Blankets for School Buses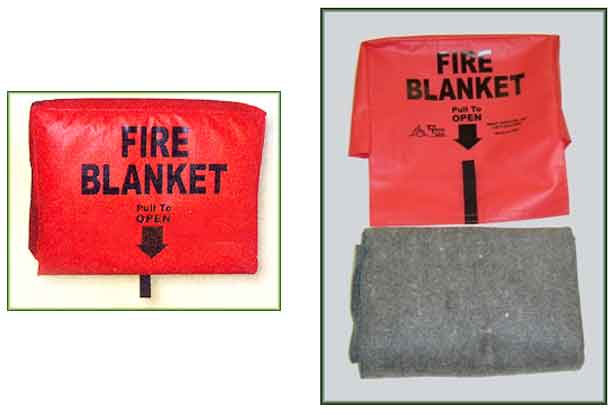 Looking for Fire Blanket for a School Bus?
We can help!

The following information will help you find the blanket you need.

Fire Blanket w/o Pouch Part No. JK2245
Fire Blanket w/ Pouch Part No. JK2244
We do not keep fire blankets in stock; they are ordered, and must be a
total minimum of 3 ordered.
Fire Blanket Specs

62" x 80" wool blanket with/without pouch
Wrap around blanket for fireprotection
Hardware included for mounting
Quickly smothers small fires
Personalization available

Click here for main safety page
Click here for product index page
Call us toll-free at 800/960-1960