Limousine Roof Hatches


The most common roof hatch for a limousine is the one for a flat roof.
It has the following:
Emergency Exit
5-Position Ventilation
Outside Release Handle
Alarm Switch
Part No. LK2115
Now, if your limo already has a hatch and you need parts for it, then the following catalog page may help you; it has a parts list with its' part number. When you call us, please provide the part number and series of roof hatch that you have so that we may help you more efficiently.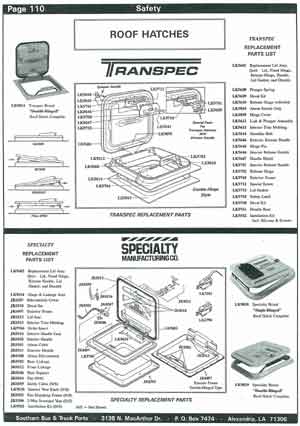 Click here to enlarge
Interior Release Handle
Release Handle Conversion Kit for Transpec Roof Hatches. Part No. JK3619
Click here for the main roof hatch page

Click here for product index page

Return to Top

Call us toll-free at 800/960-1960