Master Cylinders for Buses
and Trucks
Click here if your master cylinder needs to be rebuilt


The following catalog pages have parts along with their part numbers that may help you fix your master cylinder. When you call us, please provide the part number along with the chassis make, the year it was manufactured, and the last 8 of the VIN, so that we may be able to help you more efficiently.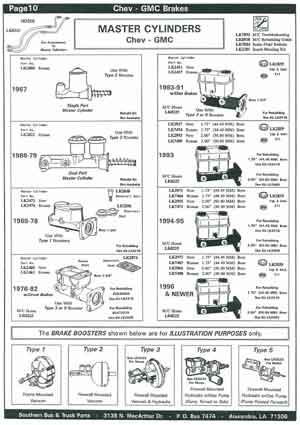 Chevrolet
Catalog Page
Click here to enlarge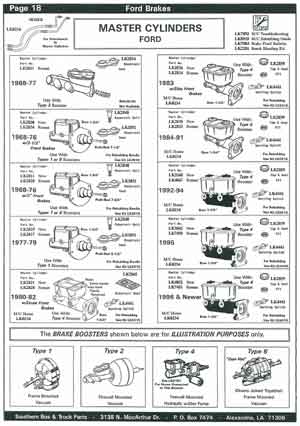 Ford
Catalog page
Click here to enlarge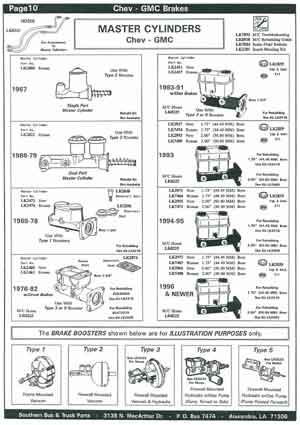 GMC
Catalog page
Click here to enlarge
Navistar - IH
Catalog Page
Click here to enlarge
Pressure Switch for Master Cylinder
Part No. LK4441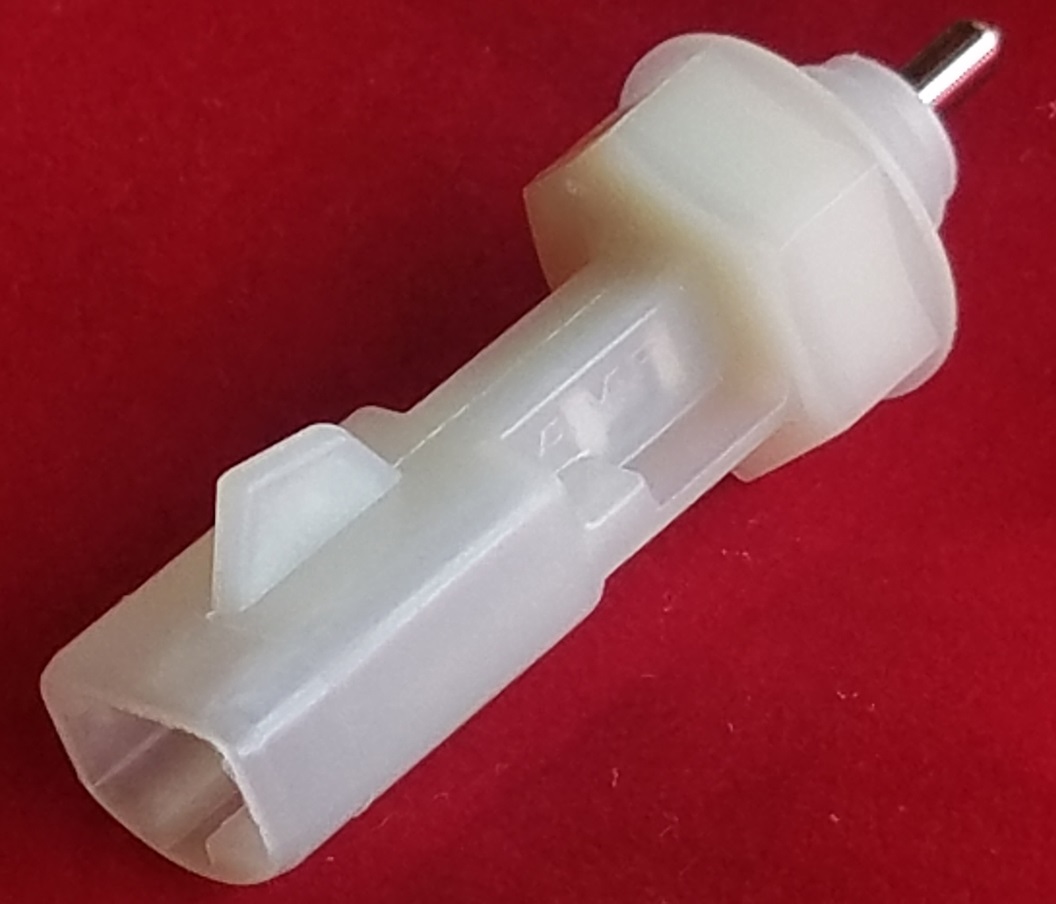 Most of the old buses and trucks have master cylinders that are no longer available.

But, we have a top notch rebuilder who can get them back into commission.
If Your Master Cylinder Needs to be Rebuilt
1. Call us so we can identify which master cylinder you have.
2. Once identified, we will look to see if we have a reman already in stock.
3. If we have a reman, we will send it to you, and you will send to us the master
cylinder that needs to be rebuilt. Included on your invoice will be a core charge.
4. If we receive your core within 30 days of the date on the invoice AND the core
is not damaged and CAN be rebuilt, then you will receive a core refund.
5. If we do not have one in stock, then you will just send us yours, we will send
it to our rebuilder, and then return it to you once we have received it.
6. Our warehouse address can be found on our Contact Us page.
Click here for main brake page

Click here for product index page
Call us toll-free at 800/960-1960