School Bus A/C Compressors


The following catalog page is of the different compressors with their part numbers. When you call us, please provide the part number along with the manufacturer of your air conditioning system so that we may help you more efficiently.

NOTE: Busparts.com does not provide extra warranty on compressors.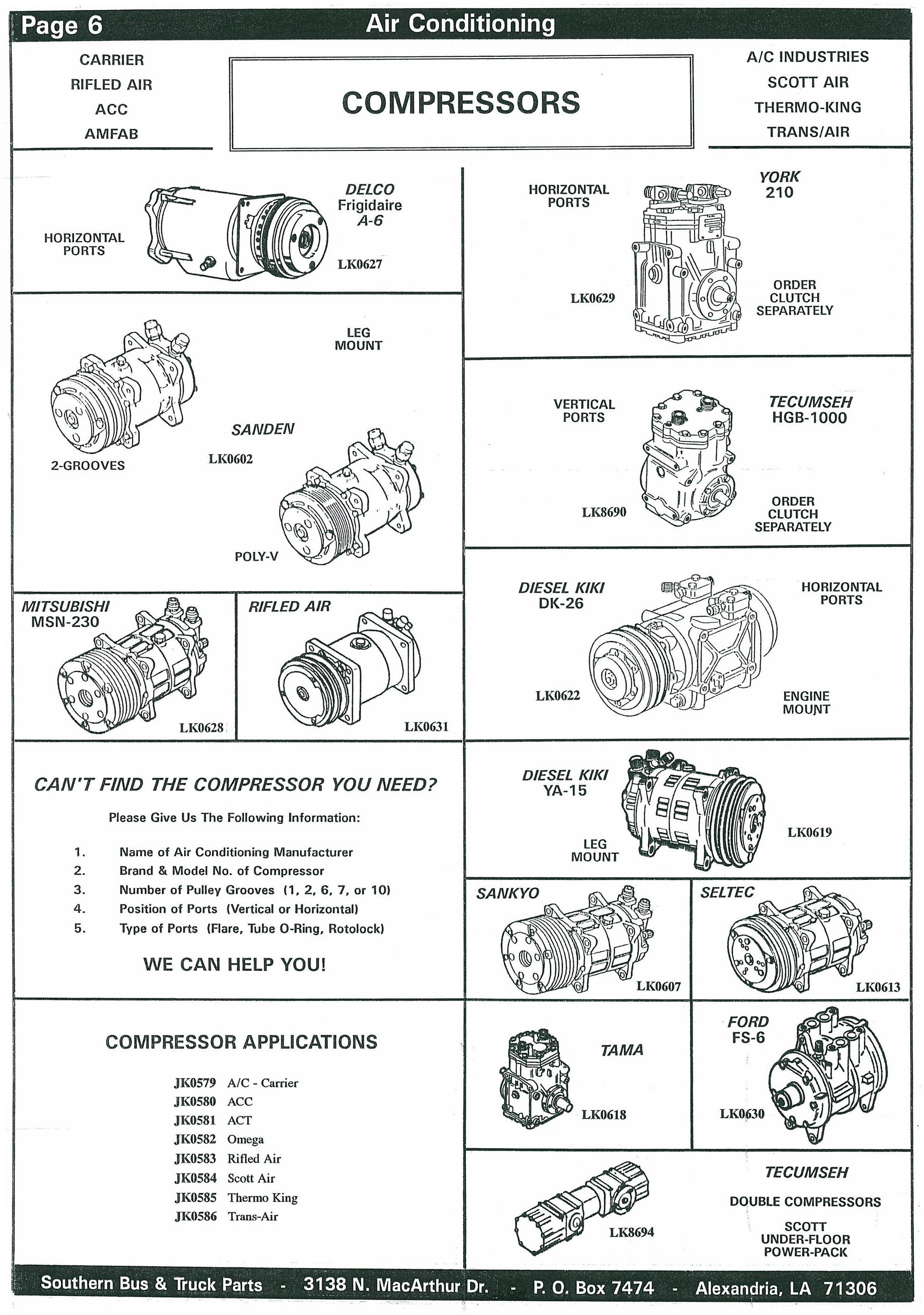 Click here to enlarge
Sanden SD510 A/C Compressor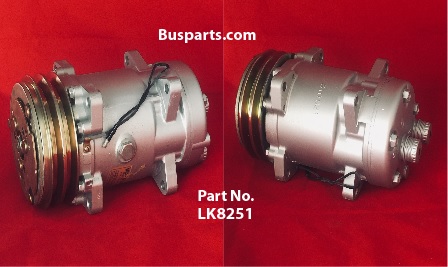 This A/C compressor is a 2-groove, horizontal Roto Lock w/o Charging Port. It is found on flatnose buses. Part No. LK8251
Click here for main aircon page
Click here for product index page
Call us toll-free at 800/960-1960