Trolley Bus Entrance Doors

Needing replacement parts for your trolley bus entrance doors? We can help! Just
follow the red arrows!

The following catalog pages have door parts and their part numbers. When you call us, please provide the part number and door type so we may help you
more efficiently.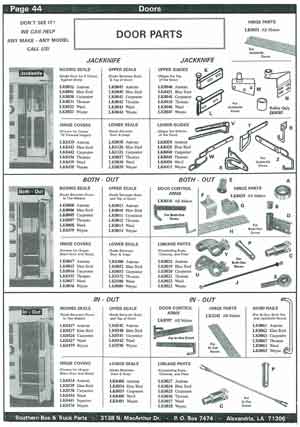 Click here to enlarge
Click here to enlarge
Click here for bus doors main page
Click here for product index page
Call us toll-free at 800/960-1960